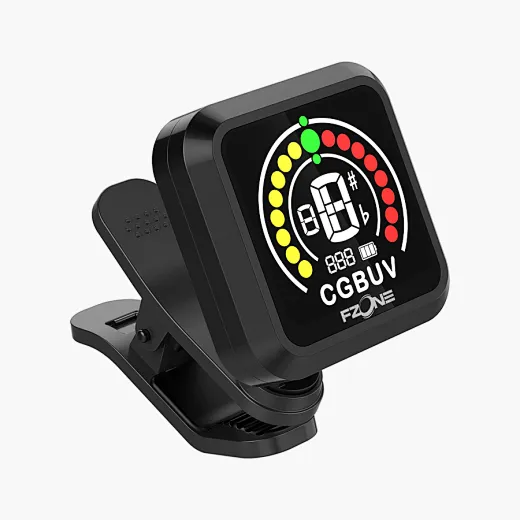 K9 RECHARGEABLE CLIP-ON TUNER
RECHARGEABLE
Multi-mode Functionality

The K9 tuner helps to keep your instrument
always in tune, even on dark stage.
RECHARGEABLE CLIP ON TUNER
Multi-mode Functionality
•
Built-in rechargeable battery allows over 15 hours continuous use per charge.
•
VA-LCD screen, High contrast screen, clearer display and easy to read.
•
Swivel clip to suit dierent angles
•
Auto power o function for maximum battery life.
• Tuning modes:
Chromatic, Guitar, Bass, Ukulele C. Violin
• Tuning range:
B0 ~ B7
• Precision:
± 1 cent
• Calibration:
430-450Hz
• Power supply:
3.7V/180mAh Polymer Li-ion battery,
• Dimensions:
W :

42 mm (1,65") x H : 44mm (1,73") x D : 14mm (0,55")