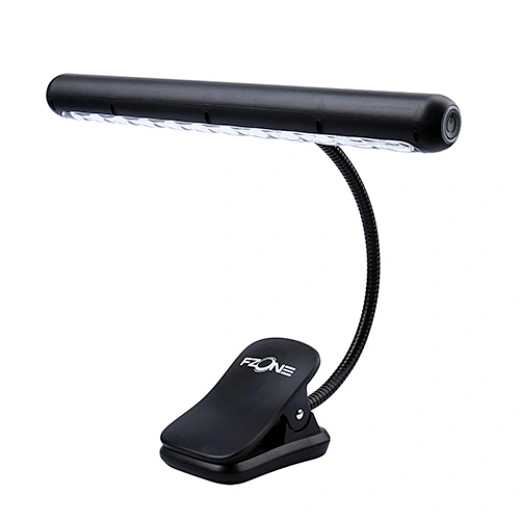 P9
12 Bright LEDs,

3 Power Supply Modes: AC + USB + Biult-in Rechargeable Battery.

1 Button Control: Power switch to power on/off and control two brightness levels.

Widely Used: suitable for music stands, or chestra pits, desks, tables, dark clubs, etc.

Red light up during recharging, red light off once full charged. when the lights getting weaker, it means low battery.

Portable and lightweight: Every lamp come with a nice carry bag and USB cable
12 Bright LEDs,
3 Power Supply Modes: AC + USB + Biult-in Rechargeable Battery.
1 Button Control: Power switch to power on/off and control two brightness levels.
Widely Used: suitable for music stands, or chestra pits, desks, tables, dark clubs, etc.
Red light up during recharging, red light off once full charged. when the lights getting weaker, it means low battery.
Portable and lightweight: Every lamp come with a nice carry bag and USB cable